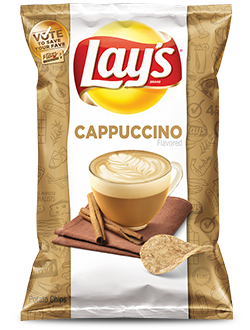 We all love tech, but you know what I also love? Food. I love going to new restaurants, cooking my favorite dishes, and I love snacks. Chips, cookies, crackers and cakes. I bet you do too, which is why I bring you the most pressing issue of the day:
Of the Lays "Do Us a Flavor" contest entries, which one is the best?
There are four options:
Cheddar Bacon Mac & Cheese
Cappuccino
Mango Salsa
Wasabi Ginger
I got to try all four of the flavors this past weekend. I'd have to say that Wasabi Ginger is my favorite, it's definitely got both notes of the wasabi and the ginger, basically a spicy-sweet combo. Cheddar Bacon Mac & Cheese is... well, it's another cheese chip. It's not bad, but there's nothing special about it. Mango Salsa was all sweet, no savory, and it was very off-putting. We checked the ingredients and there is absolutely no tomato in there. Cappuccino tastes more like cinnamon, it's not really what I want out of a potato chip at all.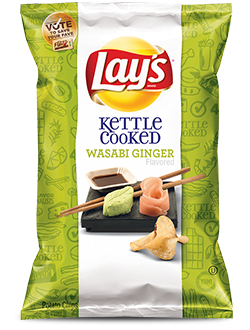 Though I think Wasabi Ginger is the best one (it's the only flavor we went out and bought another bag of), I think Cheddar Bacon Mac & Cheese is going to win because it's "safe" AKA "boring." Last year's winner was Cheesy Garlic Bread, which also didn't taste like anything special. (My favorite was the "Chicken and Waffles," which did not taste like chicken nor waffles but was still delicious.)
If you've tried them, what do you think? And don't forget to vote:
https:­/­/www.dousaflavor.com/
(If you don't want to give them access to your Facebook, you can pretty much "deny" access and it'll still put the vote in anyway. You can also vote via text message.)