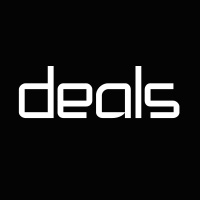 Engadget Deals
The best tech deals, curated by Engadget's own editorial team.
Best Tech Deals
View

At $269, these are much easier to recommend.

View

You'll also find deals on the Apple Watch, AirPods and more.

View

The most affordable way to get Elektron's advanced music-making tools just got cheaper.

View

Our Editor-in-Chief is wearing one as she writes this.

View

It might make sense if you're put off by the usual pricing.

View

It could be your most affordable way into stand-alone VR.

View

The do-anything instrument might be easier to justify.

View

You can also score $21 off the DualShock 4.

View

Use our exclusive checkout codes to get an extra discount.

View

Better hurry, the sale isn't on for long.

View

You can also score a 144Hz monitor for $200.

View

Amazon plans to offer its biggest discount yet on Razer's 15-inch gaming laptop.

View

It'll be $48 instead of $100 until Monday.

View

Instant Pot sales are the one constant.

View

The budget camera phone might be a tempting gift.

View

Not a bad deal -- if you mainly chat through Facebook Messenger and WhatsApp.

View

The second-generation Echo Show and Echo Show 8 are now on sale.

View

Included in the sale is the company's excellent WH-1000XM3 model.

View

Get the Morph and overlays for video and music creation on the cheap.